Public Speaking
Let's Partner Up to Solve Your Organization's Toughest Challenges
CONTACT US NOW
Bespoke inspirational lectures for professional audiences on topics such as Ethical Accounting & Finance, Holistic Business Education, Sustainable Business, Inclusive Leadership, Benefits of Boardroom Diversity, Cultural Wisdom in Leadership, Talent Development, Understanding the Nature and Limits of Money.
Testimonial
"Atul is a star. The talk he gave on the reasons for the failure of HBOS at the University of Edinburgh Business School, titled "Rogue Theory or Rogue Bank", was one of the most impressive and enlightening post mortems on the drivers of the UK banking crisis that I've attended. In his books, monographs in and articles he makes clear that "business as usual" is no longer a viable option for the finance sector, the audit profession and financial education, building a clear case for radical reform. His work deserves much wider readership but also to be taken far more seriously in the corridors of power. Atul is also a thoroughly decent man."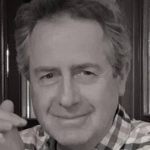 Ian Fraser, Bestselling Author of 'Shredded – Insider RBS, the Bank that broke Britain.
Let's Partner Up to Solve Your Organization's Toughest Challenges
CONTACT US NOW
Book a Discovery Session with Prof. Atul
Find Out if we are a Good Fit for You by Scheduling a Free 30-Minute Discovery Session
Connect
START A CONVERSATION WITH Prof. ATUL