PROFESSOR ATUL K. SHAH www.atulkshah.co.uk
Globally renowned expert advisor and broadcaster on culture, accounting, finance, business ethics, holistic education and leadership
On 24th October 2022. the day Britain had its first non-white Prime Minister, Professor Atul Shah launched his book on Inclusive and Sustainable Finance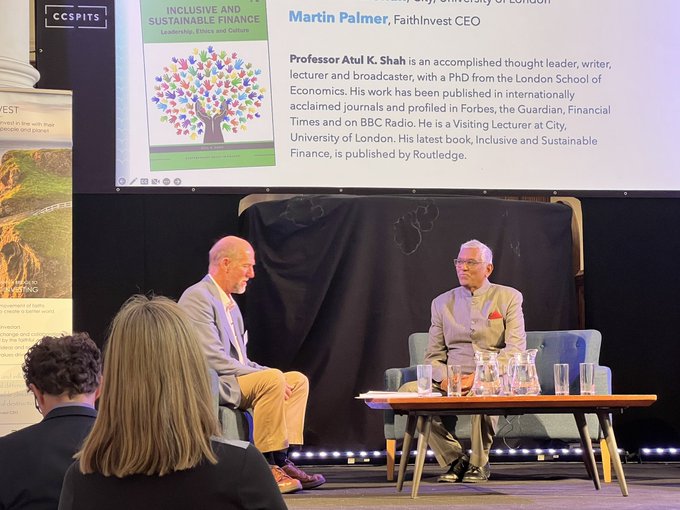 The Latin roots of the word credit, bank and trust all stem from human relationships, community and belief. Sadly today's finance has tried to remove the need for human qualities, and its science has become a chainsaw on nature, belief, animals, society and community. The textbooks and science have become very utilitarian, transactional and materialistic, destroying trust and relationships. This is totally unsustainable. These concepts and the research underlying them were explained to an international audience of leaders, fund managers, investments and analysts, and I explained that organic and sustainable practices of finance are hiding in plain sight. This is because culture is made central to business and trade in many communities, and their entrepreneurs have direct experience of such relationships help manage risk and create opportunities for growth and progress.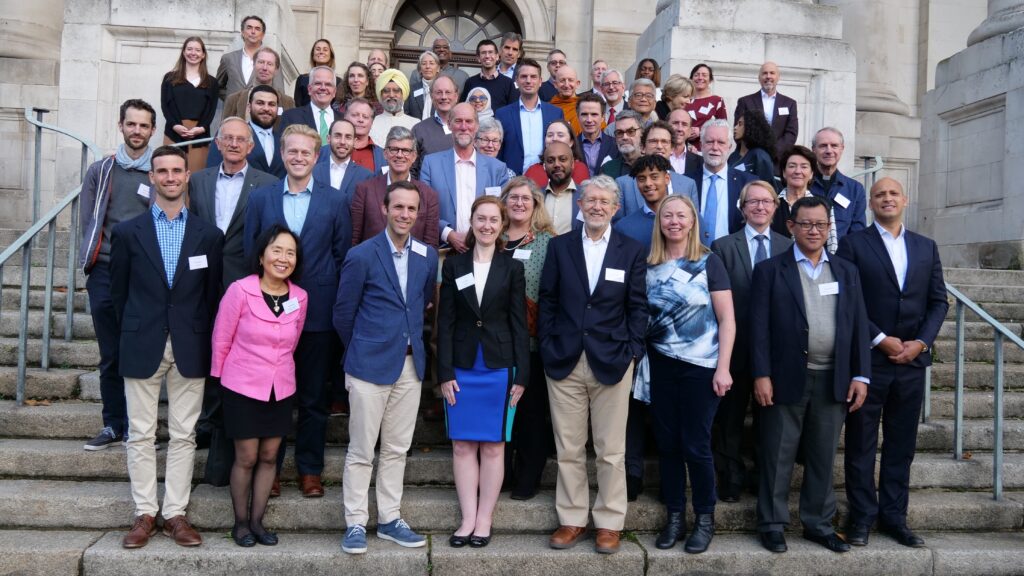 The book Inclusive and Sustainable Finance by Atul K. Shah was officially launched at this event. It incorporates a plural and global perspective on finance, showing that sustainable finance leadership often draws from the deep well of faith and nourishes and transforms nature and society. Real-life stories and examples were shared, and the dialogues showed that there is a significant need for diverse and inclusive thinking in finance. Among the delegates were the CEOs of Accounting 4 Sustainability (A4S), Newton Asset Managers, Tribe, Snowball, and many other advisers and investors. The Focus of the conference was on Bold Plans, an urgent action mandate to leaders to use their ethics to transform finance and make it more caring and long-term.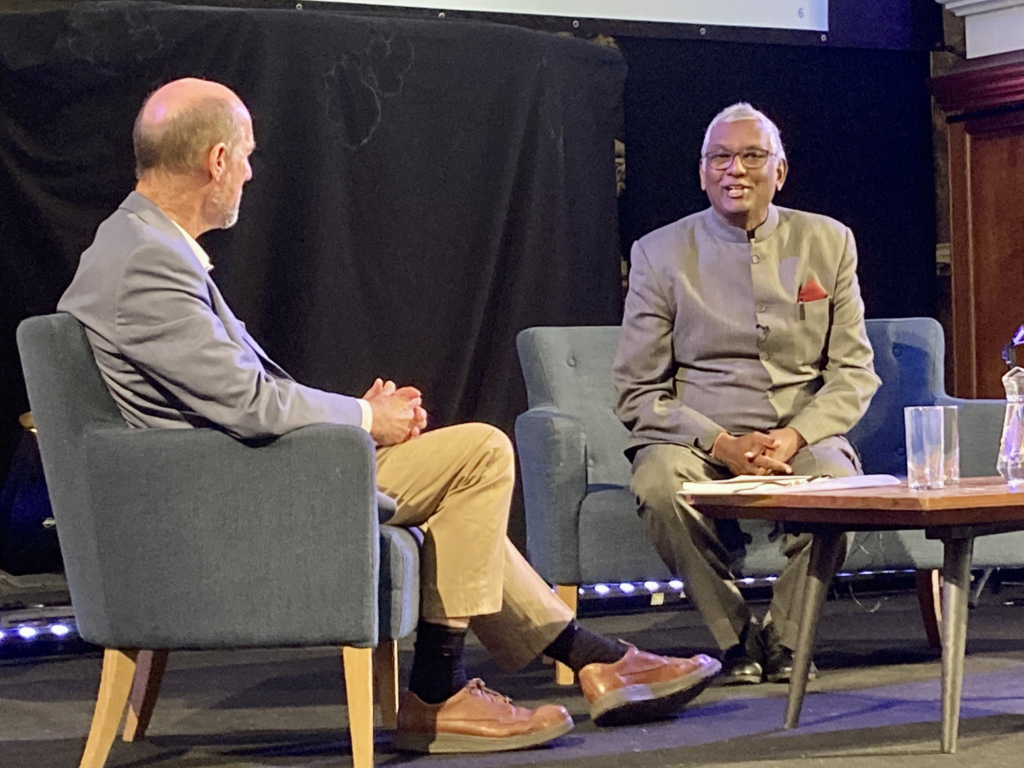 For more details or to order a copy of the book, click here.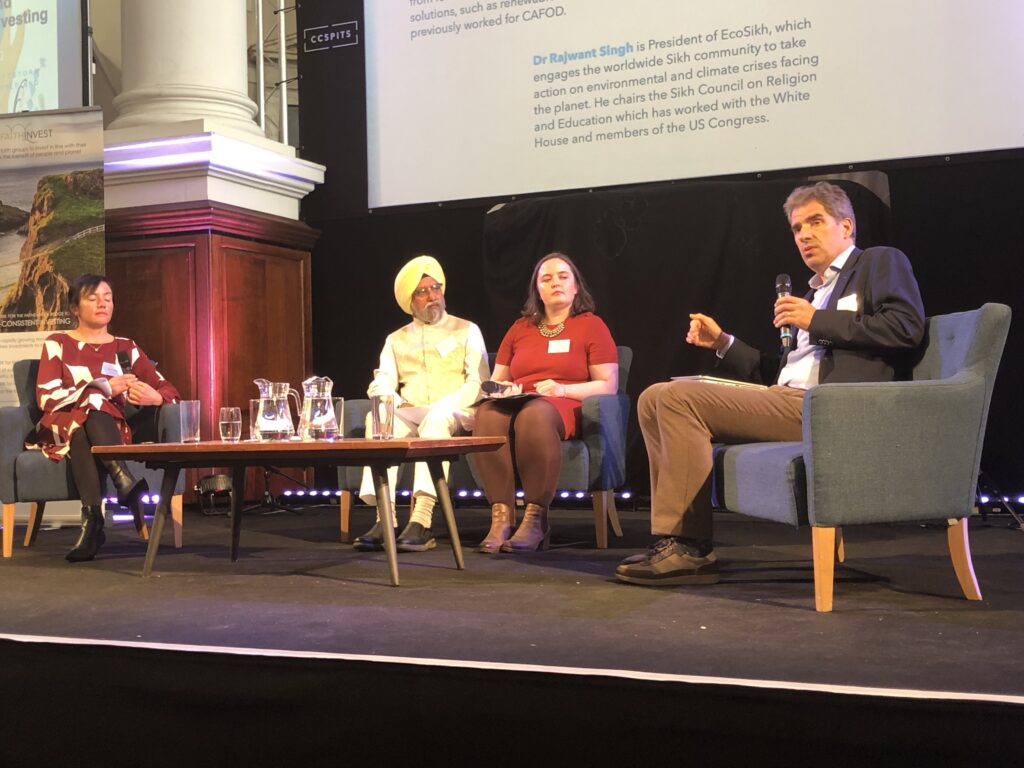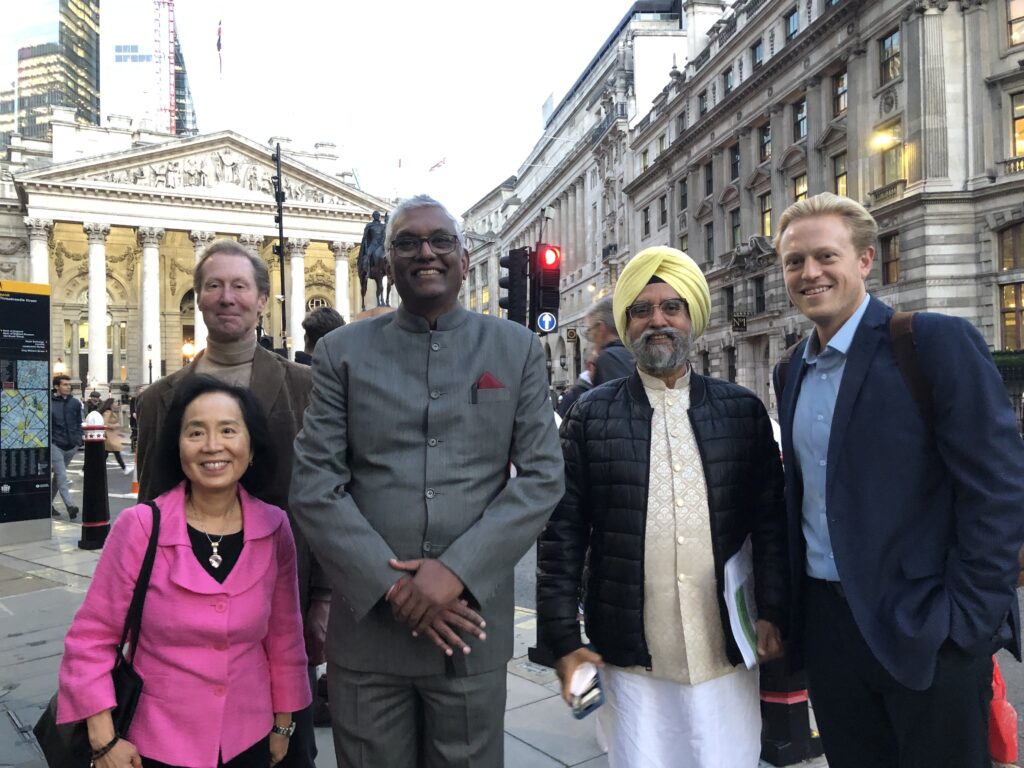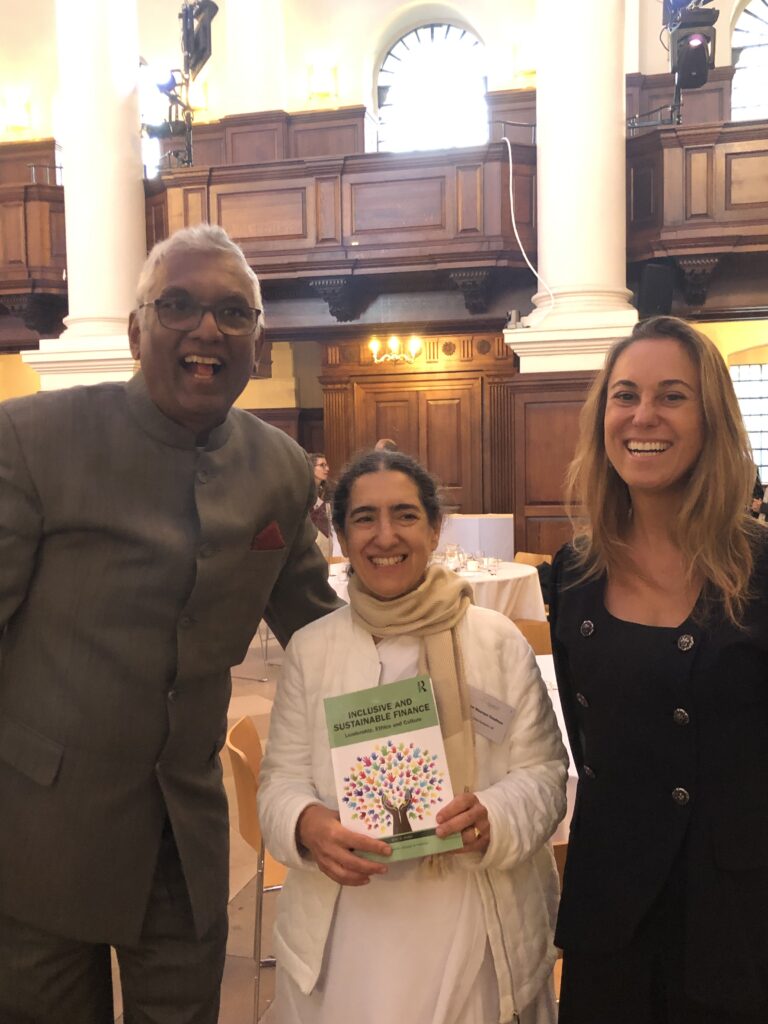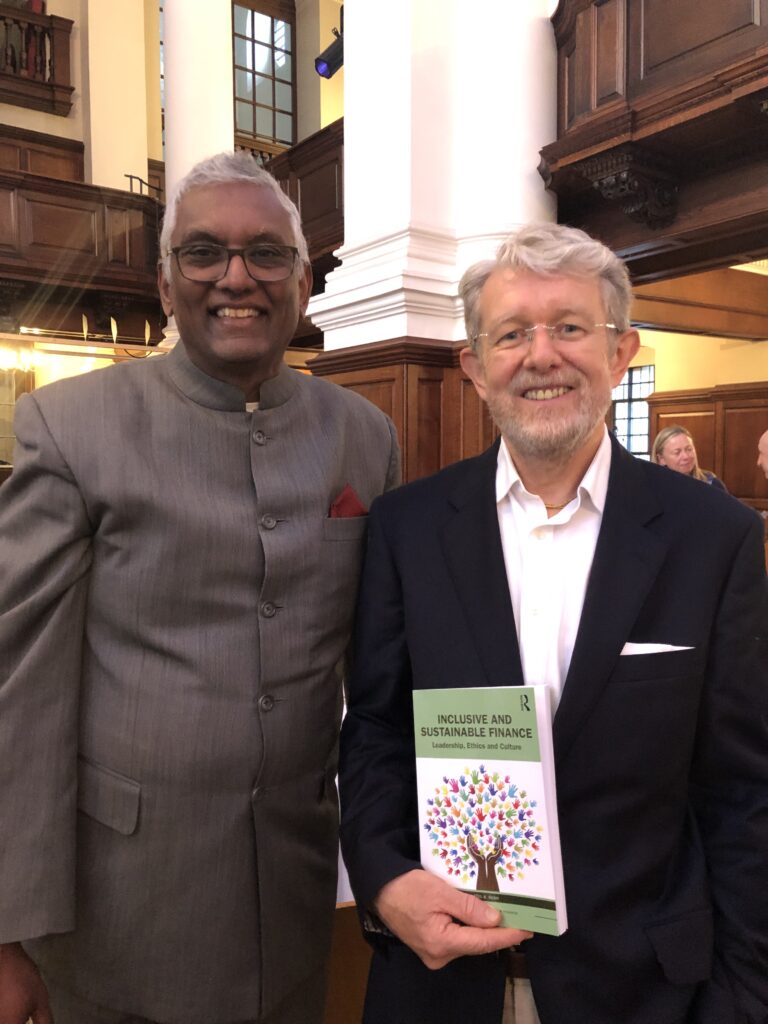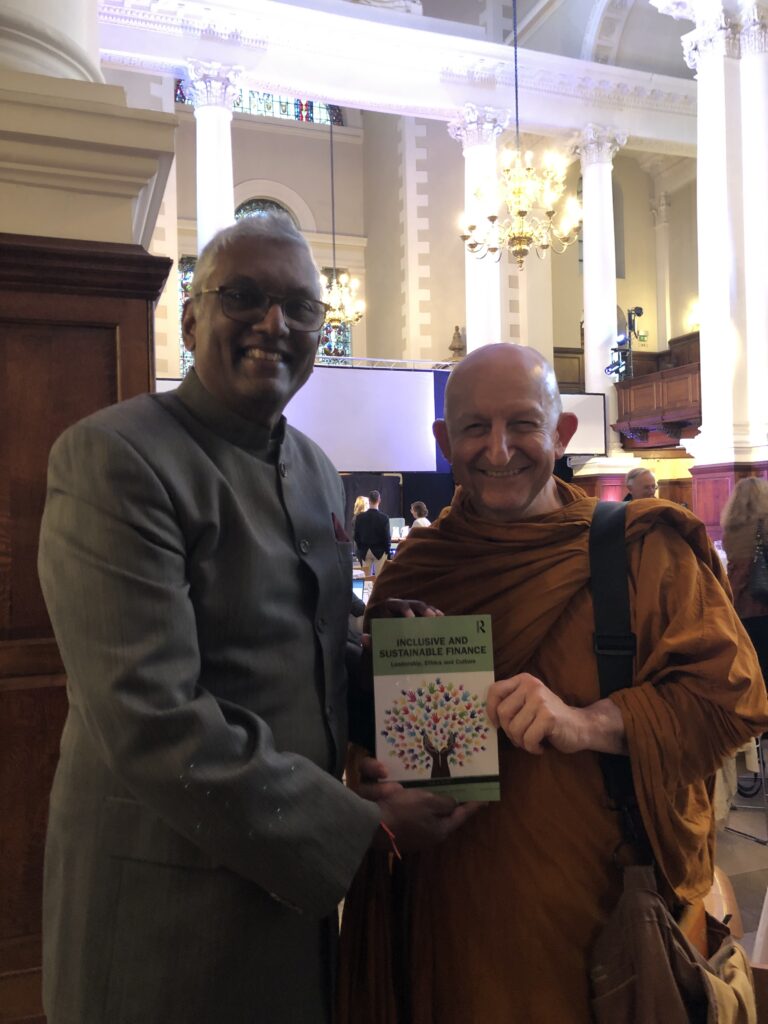 A complimentary copy of the book was given to each of the conference delegates to help in spreading the wisdom as in my Jain culture, knowledge and wisdom should not be hoarded and instead be shared widely. Education and teaching are purposeful professions which enable students to open their hearts and minds, and discover universal truths which can help guide their life. Given our planetarty crises, we need to be holistic in both the method and content of education. Drawing silos and boundaries and calling it expertise is to be unfair and dishonest. There is an urgent need to practice a sustainable and inclusive finance, and this book shines a light, showing practical examples and true stories of leadership practices which have long been hiding in plain sight.
BOOK IS AVAILABLE WORLDWIDE ON ROUTLEDGE OR AMAZON OR YOUR USUAL BOOKSHOP