PROFESSOR ATUL K. SHAH www.atulkshah.co.uk
Globally renowned expert advisor and broadcaster on culture, accounting, finance, business ethics, holistic education and leadership
A Research Proposal by Professor Atul K. Shah
June 2022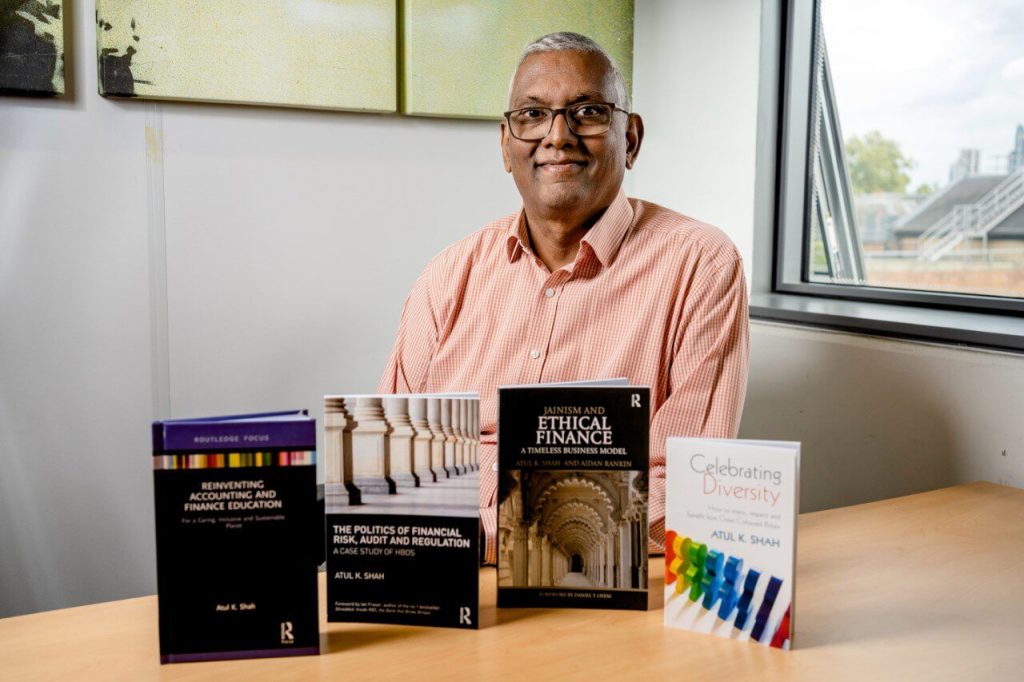 The UK is a hub of global education and training in finance and accounting. However, it is also being seen as a nexus of fraud and corruption, by professionals and institutions. Major banking institutions like RBS, HSBC, Goldman Sachs and the Big 4 accounting firms are rarely out of the scandal press and have paid hundreds of millions in fines. One way of reforming society is to reform the training curricula and pedagogical methods in accounting and finance. As a Fellow of the Institute of Chartered Accountants, and an academic with 30 years of teaching and research experience, I am well suited to provide leadership to this systemic challenge. I have also published a book for Routledge entitled 'Reinventing Accounting and Finance Education – For a Caring, Inclusive and Sustainable Planet' in 2018. This contains examples of what a reformed pedagogy would look like. At present there is no 'go to' institution to make these reforms – my Visiting Professorship at City, University of London gives me a platform to do early stage work to help embed these reforms.
Hitherto, training in these fields is technical and universalist, obscuring the fundamental role of culture and ethics in accounting and finance. It excludes diverse cultures and belief systems and is avowedly secular. This is a major barrier to progress as ethics is seen as rules to study for passing exams, rather than something that is the very basis of true professionalism and protection of the public interest. Research on faith and diversity shows that upbringing and belief play a critical role in shaping conscience and character, and to ignore this at University or in professional training is to pacify and dilute public interest protection.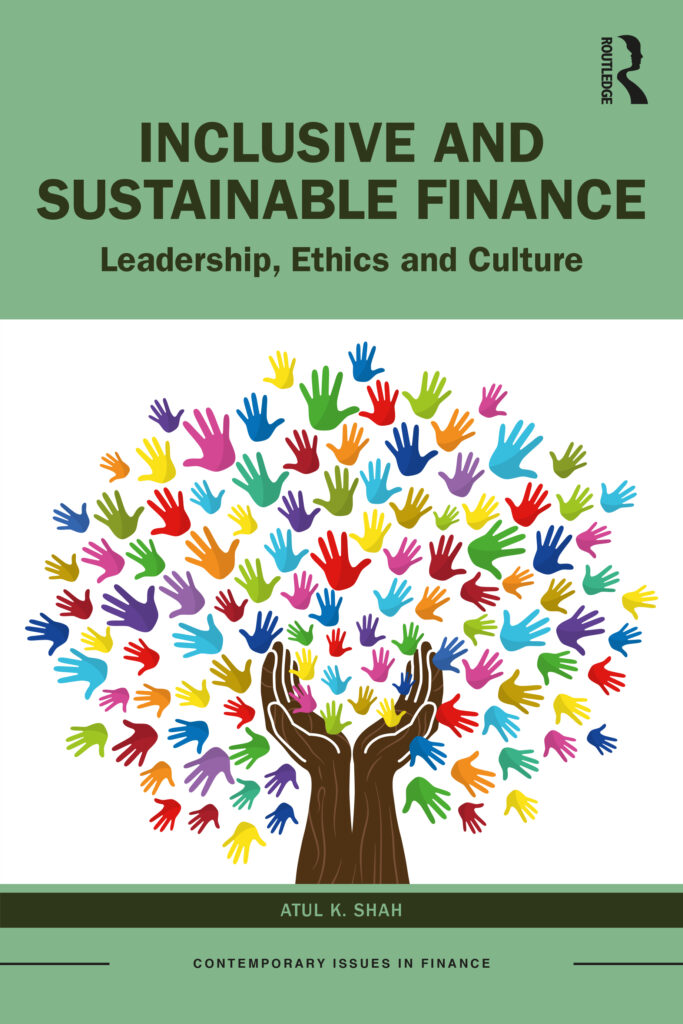 The global profession of accounting started in the UK and similarly, banking and finance professional bodies like the Institute of Bankers have their origins here. There is a vast bank of knowledge and expertise in the UK with our historical university sector, with business schools now very established and popular in every University. This environment gives us significant hope and opportunity for educational reform which is both inclusive of diverse faiths and cultures, and protects public interest, values dear to the Friends Provident Foundation. Work done here is likely to have an impact not just locally but also globally. Through our professional bodies and academic institutions, the UK represents a good nexus to implement sustainable transformation, at a time when it is urgently needed.
Over the next three years, I would like to take a leading role in these efforts. Here are the practical ways in which I would like to deliver this:
As member of the British Accounting and Finance Association, an academic body, I would like to work with them to set up a series of academic dialogues and possibly a conference on curriculum reform. I have already been invited to address their annual conference of Professors on this very theme. I am already well networked in the academy.
Use my media experience and networks to influence change in pedagogy through blogs, podcasts and social media. I have already given a 'BBC Radio 4 – 4 Thought' broadcast on Ethical Finance which was widely praised. Am presently talking to the BBC about a podcast series on this theme.
Engage with professional bodies like CFA, ICAEW and CPA global to help develop new curricula on cultural diversity and ethics.
As a Board member of the City Hindus Network, with wider contacts with other BAME leaders, I can engage communities in this transformational education programme.
The proposed grant, over a three year period, will help give me the space and time to do this work. The possible outcomes would be:
Incorporation of ethics and diversity training for new lecturers in accounting and finance
Revised professional training and assessments which are inclusive of faith and belief, and the means of developing a public conscience
Wider public dialogue about the urgency of reforming business education to include faith & cultural diversity and a holistic approach.
Nurturing a diverse and inclusive community of educational reformers
Researching and developing detailed up to ten diverse case studies and educational materials to help with the transformation.
Such an approach will meet the goals of a fair and sustainable economic system as it would lead to:
Transformation of professional training in an arena which has significant status and influence on the economy and is often central to building a sustainable society;
Incorporate the significant wisdoms of diverse cultures, many of which never saw nature as 'other' but as central to sustainable living and humanity's role as trustee rather than exploiter;
Transform thinking about diversity from a tick-box exercise and make it central to a renewed public interest and conscience. My book on 'Jain Ethical Finance' involved thirty years of research and demonstrates how this unknown culture has a vast reservoir of wisdom for ALL sustainable businesses, not just Jain.
Systems change requires a deep respect for people and their existing beliefs and values to harness their leadership abilities and improve the protection of public interest. Many minorities actively live and work in communities with large networks of social capital which can also be harnessed through holistic education.