PROFESSOR ATUL K. SHAH www.atulkshah.co.uk
Globally renowned expert advisor and broadcaster on culture, accounting, finance, business ethics, holistic education and leadership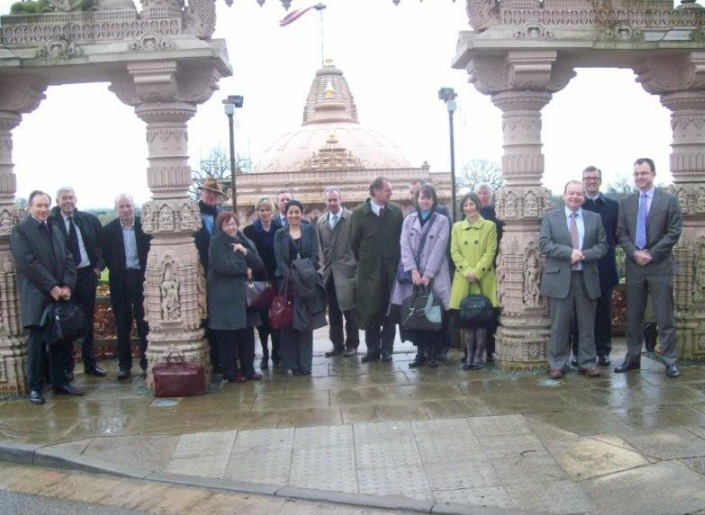 MLA Board of Trustees and Directors at the Jain Temple in London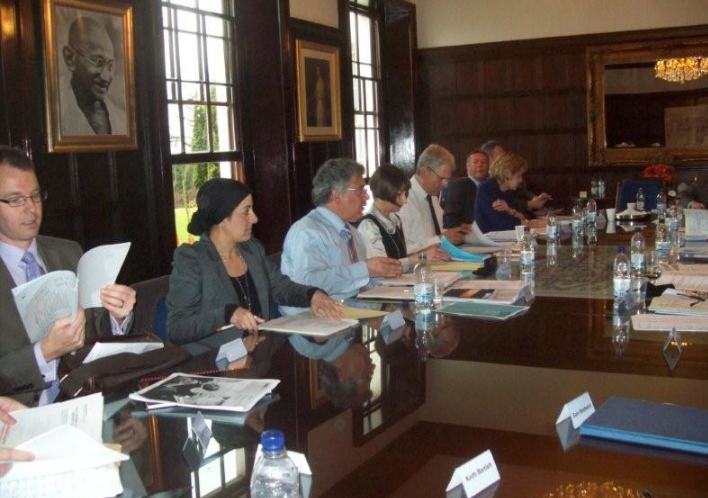 Conducting the Board meeting at the Jain Centre – performing routine business but from a different place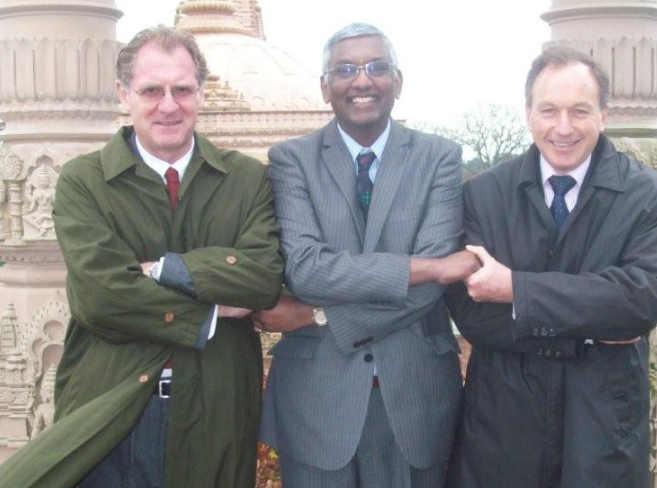 Dr. Atul Shah (centre), Founder of Diverse Ethics and MLA Board member, with Sir Andrew Motion (Chariman-left) and Roy Clare CBE (Chief Executive-right) of the MLA. Engaging with diverse communities is a bridge building exercise, and a win-win experience.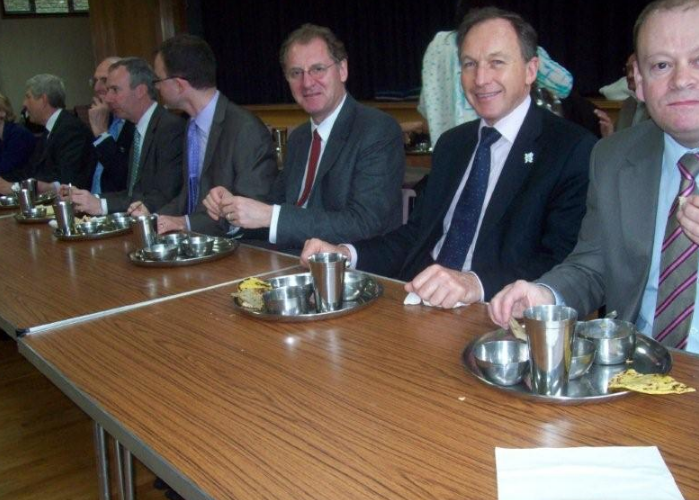 MLA Members Sharing the Ayambil Lunch with members of the London Jain Community
When Dr. Atul Shah invited the Board of the Museums, Libraries and Archives Council, to visit the Jain temple complex and meet the community, they jumped at the opportunity. Both the Chairman, Sir Andrew Motion, and the Chief Executive, Roy Clare, are personally very keen to broaden diversity in the sector and believe that this should be at every level of the organisation.
On March 25th 2010, leaders travelled from far and wide to come to the Jain centre and meet the community. They came at the time of the ancient Ayambil festival, a nine-day festival of fasting, where alongside the normal vegetarian diet, there are strong added restrictions on the food, and only one meal is allowed for the day. Everyone shared this sacred lunch with the community and were showered with warmth and hospitality by all the volunteers, at the Oshwal Jain Centre in Potters Bar, North London. In return, the 300 members of the community who gathered for the lunch were very touched by the visitors and the fact that they shared in their normal fasting meal. The creativity of the faith is such that, in spite of the restrictions, a nine course meal was served and enjoyed by all.
Culture and community engagement is critical for all leaders in private and public organisations. They need to go out and understand the cultures of their workers and learn from the timeless wisdoms of different traditions, in order to enrich their personal and organisational leadership. Research has shown that to get the most out of an employee, it is best to connect with what motivates them and drives them from the inside, instead of forcing everyone to fit in to an 'average' or 'normal' persona. Cultural Competence is critical to creativity.
After the visit, Sir Andrew Motion, (poet laureate) commented: "This was an extraordinary and memorable experience, and we are most grateful to the Jain community for allowing us to share in their festival, and for their warmth, kindness and truly selfless hospitality."
Roy Clare, MLA Chief Executive, said, "Boards and trustees have a key role to play in helping make culture and the arts accessible to all – we all benefitted from the fresh perspective and experiences this visit offered us. As arts leaders and decision-makers on the MLA board, we felt it important to step out of our usual surroundings; participate in a living arts and heritage festival and take an active step towards reaching out to new and non-traditional audiences. In doing so, we can learn more about how museums, libraries and archives can begin to fully represent the communities they serve."
WATCH LIVE YOU TUBE VIDEO OF THIS FESTIVAL AND THE VARIOUS VISITORS BY CLICKING HERE